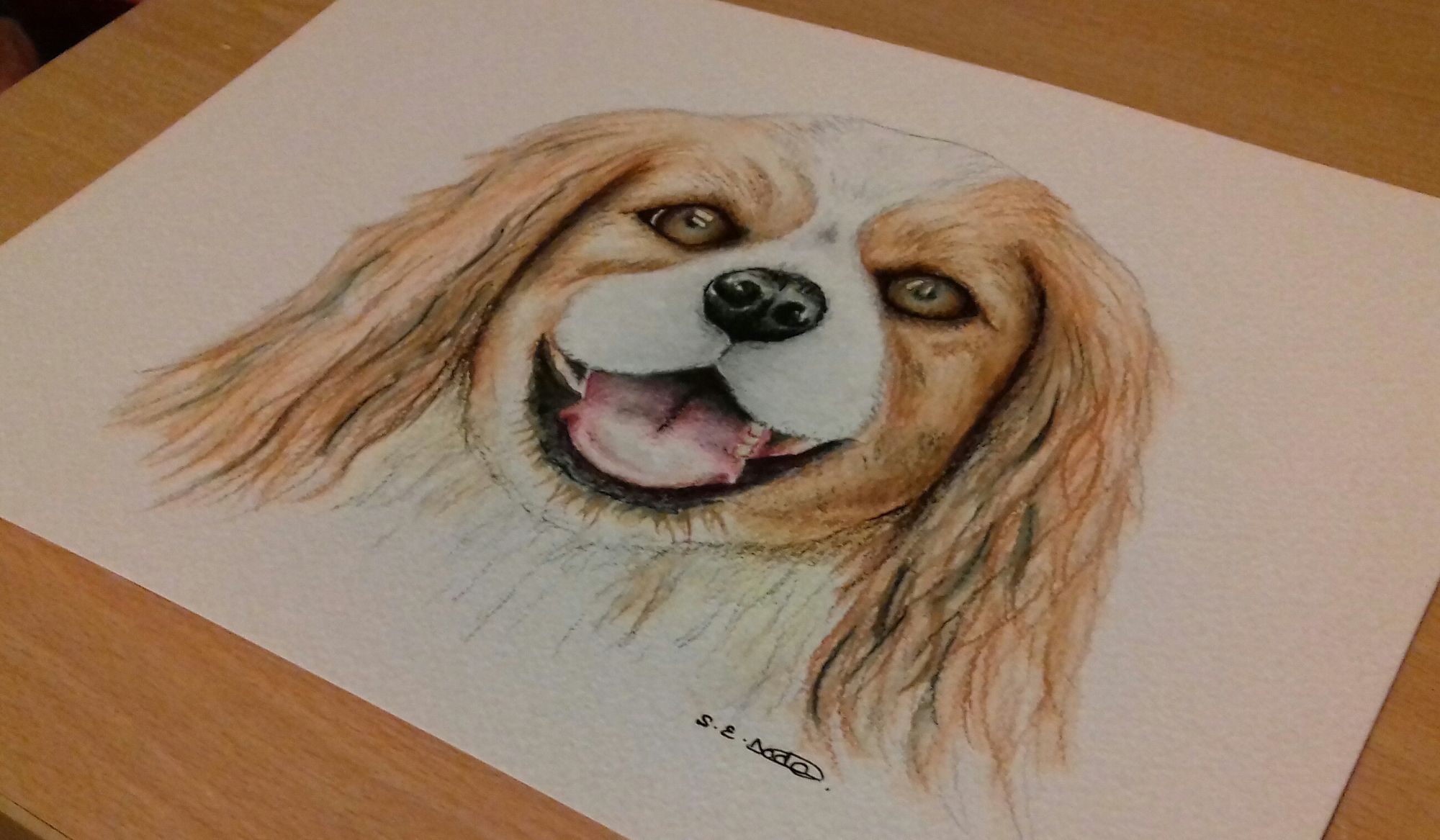 Are you looking for a special present for a family member or friend of their beloved pet? I can complete work in a variety of materials and mediums of your choice.
Individual Commisions undertaken in a variety of different mediums. If you want to discuss any ideas that you may have, then please don't hesitate to get in touch.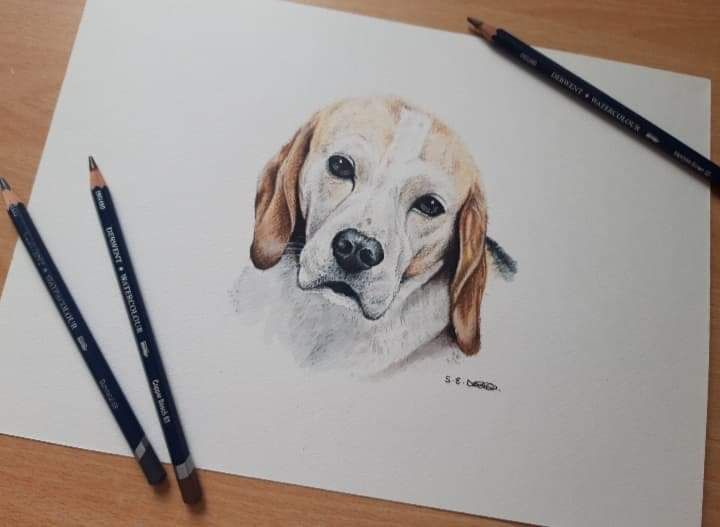 Past works include:
Pen & Ink Illustrations
Watercolour Paintings
Mixed Media
Pencil Sketches
Oil Paintings
Acrylic Paintings
I can capture any animal, big or small! All the examples on this page are past works I have completed using watercolour pencils. Please contact me regarding commission work or to place an order.
Prices for 2022;
A4 unframed - £35
A4 mounted and framed - £50
A3 unframed - £55
A3 mounted and framed - £70
If you would refer a canvas painting of your pet, prices will vary depending on the size of canvas you choose. Postage will be charged at an additional cost if you are unable to collect from my studio just outside Chester, Cheshire.
The Process
Here's how the commissioning process works;
Get in touch with me via email [email protected] or via social media.
We will chat about your requirements and I will let you know the timescales (usually no more than four weeks). I will ask for a 50% deposit to secure your commission.
I will then ask for you to send a high resolution photograph/s.