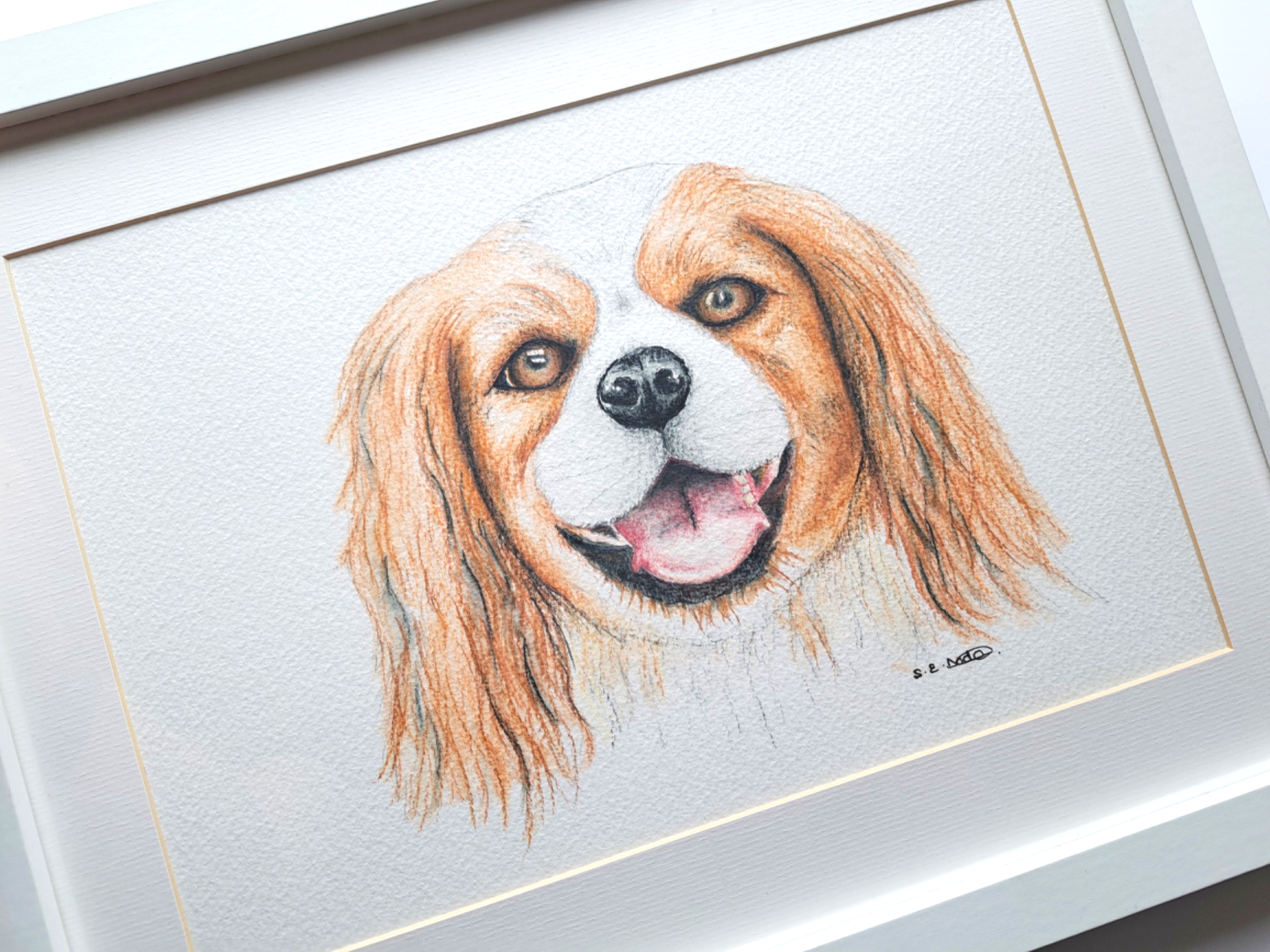 Capture the soulful essence of your beloved companion with a hand-drawn and painted pet portrait, where artistry and devotion merge to create an exquisite masterpiece.
We can complete work in either graphite pencil or watercolour pencil.
Sizes available;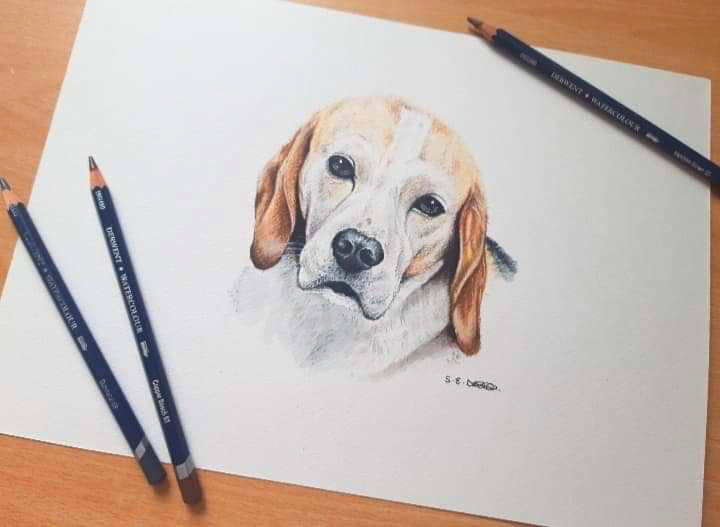 A hand-drawn and painted pet portrait is a timeless testament to the unconditional love and loyalty that your pet bestows upon you. It serves as a constant reminder of the joy they bring to your everyday life, filling your home with warmth and happiness.
This extraordinary piece of art not only adds a touch of elegance to your living space but also creates a focal point that sparks conversations and captivates the hearts of all who behold it.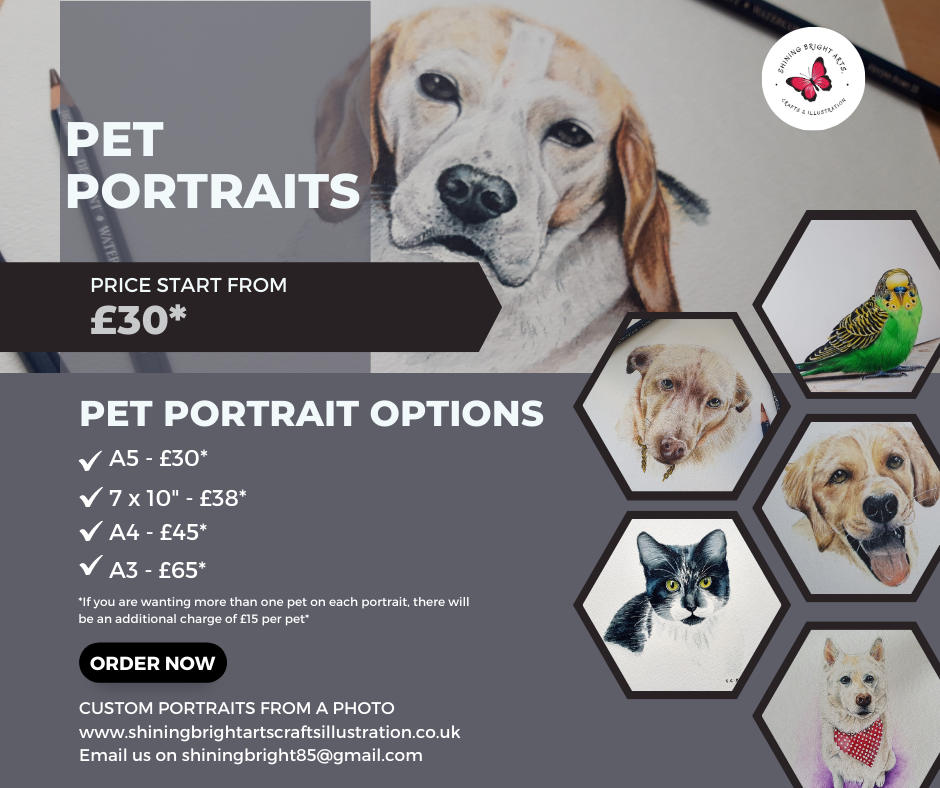 We can capture any animal, big or small! All the examples on this page are past works we have completed using watercolour pencils. Please contact us regarding commission work other than the options stated in the Pet Portrait option of our shop.
Prices for 2023;
A5 unframed - £30*
7 x 10 inch - £38*
A4 unframed - £45*
A3 unframed - £65*


*If you are wanting more than one pet on each portrait, there will be an additional charge of £15 per pet*
The Process
Here's how the commissioning process works;
Purchase one of the options for Pet Portraits within our shop area.
We aim to produce your Pet Portrait within a week.
I will then ask for you to send a high resolution photograph/s to

[email protected]

.