Christmas Craft Supplies Now On Sale!
Posted on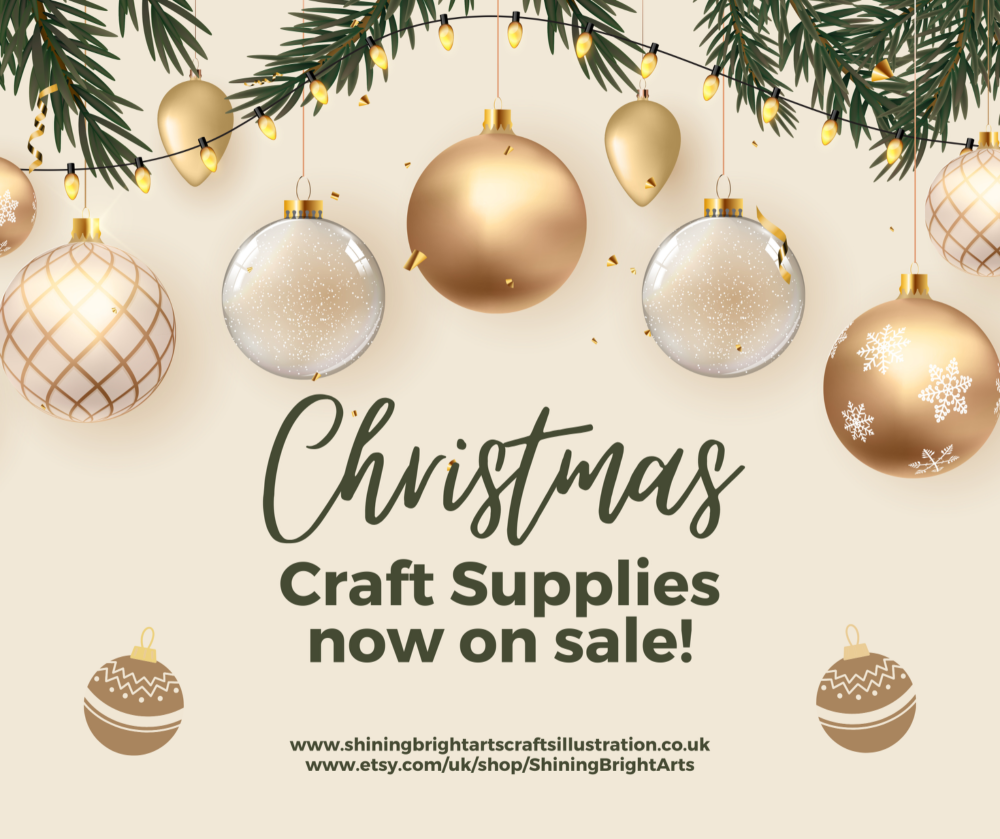 Hello and Happy August! How fast is this year going?! Doesn't seem 5 minutes since last Christmas!
We have now listed all our Christmas Craft Supplies over in our Etsy Shop, plenty of Christmas card toppers, ribbon and much more if you are planning on making a start on your Christmas card creations! We also have our Christmas decorations live now on Etsy too.
We will be adding more craft supplies and decorations as the weeks go by, so if you don't already follow our Etsy Shop, click the 'Follow Shop' button.
Click on the link below to be sent straight to our Christmas Shop;
https://www.etsy.com/shop/ShiningBrightArts?ref=shop_sugg_market&section_id=36922594
If you are looking for crafting inspiration, feel free to visit our YouTube Channel;
https://youtube.com/@ShiningBrightArts
Thank you for supporting our small business ❤️